BOARD OF DIRECTORS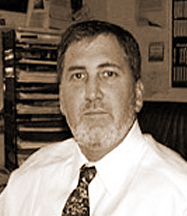 Greg Stockton

Gregory R. Stockton is the President of Stockton Infrared
Thermographic Services, Inc.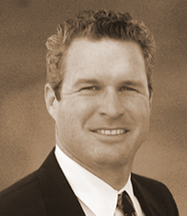 Peter Hopkins

Peter Hopkins is a Level III Certified Infrared Thermographer and is a founding partner and current Vice-President of United Infrared, Inc.

CONTACT US
Corporate Office
8472 Adams Farm Road
Randleman, NC 27317
Telephone: 888-SCAN-4-IR
FAX: 888-SCAN-4-IR
E-mail:
info@unitedinfrared.com
Accounting Office
P.O. Box 1403
Bonsall, CA 92003
Telephone: 888-722-6447 x9
FAX: 888-747-0277
E-mail:
accounting@unitedinfrared.com
WHO WE ARE
MoistureFindIR™ is a national network of certified infrared thermographers who provide comprehensive, unbiased moisture investigations for residential and commercial clients. These surveys can save you time and money because they can pinpoint problem areas by mapping moisture to its source – clearly revealing problem areas that need to be addressed, before they become more severe.
In MoistureFindIR™ our training procedures are intensive and our methodologies, quality control and reports are all standardized. This means everyone gets a high-quality survey and graphic report at a fair price that is easy to understand and which can stand up to the rigors of litigation if needed.
Our network of highly skilled thermographers are backed and trained by some of the industry's most notable experts and because of this we know you will be satisfied with our contractor's work and know you will recommend us to your friends.
We offer two levels of service for leak detection:
MoistureMapIR™: A thermography contractor finds and confirms moist locations.
MoistureLocatIR™: A forensic investigator tracks moisture damage to its source.
TECHNICAL DIRECTOR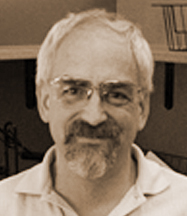 Scott Wood, President
Scott Wood Associates, LLC
Level III Thermographer, Instructor
Scott Wood an expert in building science thermography has delivered training and expert advice regarding mold and microbe remediation, as well as infrared thermography and building science to thousands Nationally and International. Scott Wood Associates, LLC a consulting and training professional company in the areas of building science has been involved in building forensics on single story to multi story high-rises as well as providing design solutions, considerations and testing for heat, air and moisture barriers for the building's enclosure.
Scott has provided training, investigations or consulting for multiple organizations and their employees including such organizations as; Infrared Training Center, VaproShield, Simpson Gumpertz & Heger (SGH), Wiss, Janney, Elstner Associates, Inc., Thermal Moisture Imaging (TMI), ServPro, ServiceMaster, Belfor, National Property Inspectors, Chubb Group Insurance, CNA Insurance, Chevron, American Leak Detection, US Army Construction Engineering Research Laboratory, US Army Reserve, US Army Corps of Engineers.
Mr. Wood is a founding member and treasurer of the International Association of Certified Thermographers (IACT), on the advisory board for essess, inc., active voting member for ASTM International C16 committee, member of the National Association of Commercial Building Inspectors and Thermographers (NACBI), National Institute of Building Sciences (NIBS) and local Seattle Building Enclosure Council (SeaBEC).
scott@buildingsciencethermography.com
www.buildingsciencethermography.com
What our attendees are saying:
Excellent class, Huge! Piece of the puzzle for Infrared. -Jim Woolbright, Allied Infrared, Woolbrights Roofing

Instructors provided good understanding of concepts. Class was outstanding. -Alan Bowman, Huffman Inspections